Talk about a "[Knight] On The Town" for Sir Rod Stewart.
The 71-year-old music legend was officially knighted today, becoming Sir Roderick David Stewart, at Buckingham Palace for his accomplishments in the industry and beyond.
Stewart was knighted by Prince William, as seen in photos from today's ceremony. The "Forever Young" singer was joined by his wife Penny Lancaster and two of his sons — Alastair and Aiden. The boys were dressed to the nines like their famous dad.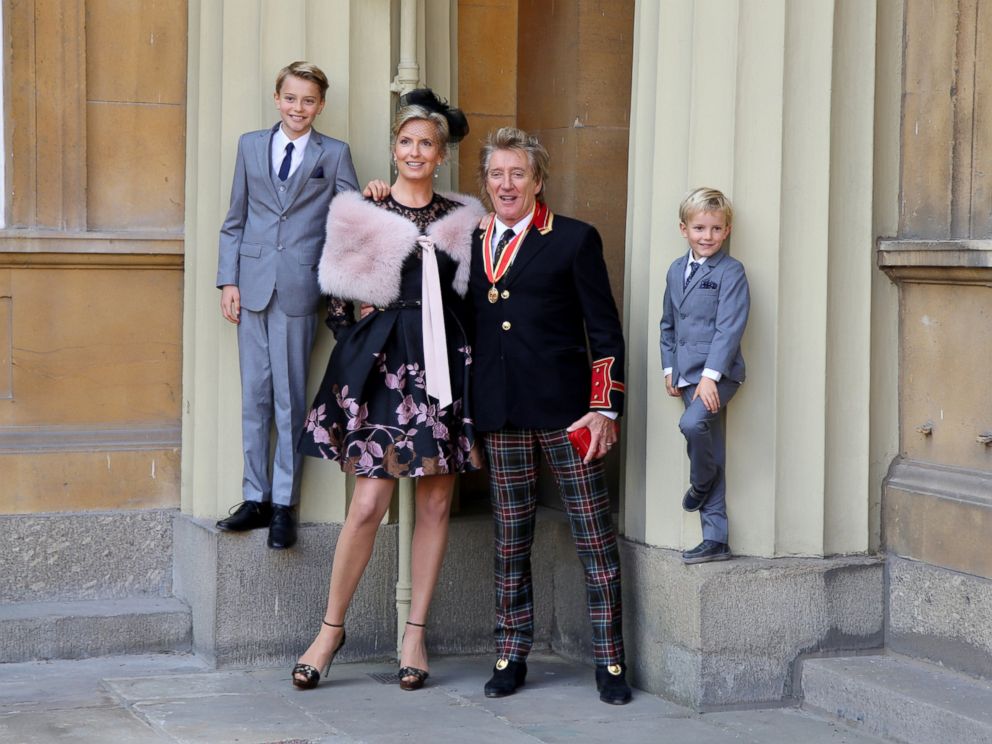 "I just wish my mum and dad had been here to see it," Stewart told the BBC today, adding that he and the Duke of Cambridge chatted about music.