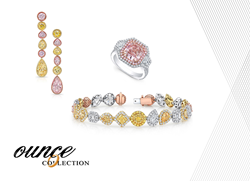 Los Angeles, California (PRWEB)
October 11, 2016
Ounce Collection is one of the most distinguished jewelry companies that have been in business for 3 generations. Withstanding the test of time, Ounce jewelry combines innovative artistry with a sharp focus on perfection in design and manufacturing, resulting in stunning beauty and elegance in every piece.
Based in Los Angeles, CA – Ounce Collection announced today the launch of their brand new website, featuring new captivating designs available for Jewelry Retailers, and for a limited time Ounce Collection are offering an open to the public access code to view the entire collection.
Mehran Ghoreyshi – President and Moe…