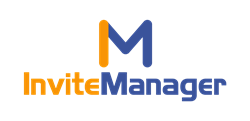 InviteManager has made it easy for them to make full use of their suites and tickets, and to see how these investments are great for their business.

Calabasas, CA (PRWEB)
October 11, 2016
As the NBA tips-off in major cities around North America, companies of all sizes are gearing up to share games and experiences with top customers and leverage the popularity of basketball through sponsorship and customer engagement. In partnership with InviteManager, NBA teams around the league are helping make tickets and suites easy for their customers.
Client entertainment is a huge investment, a $600 billion annual industry— and much of is driven by companies taking guests to major sporting events like…