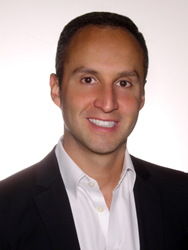 Alonso's professional experience draws from intricate international investment planning, and he exudes the altruistic and entrepreneurial spirit that's core to this organization.

Washington, DC (PRWEB)
October 11, 2016
The MPOWER Financing team continues to grow with the hiring of Alonso Garza as the new Chief Investment Officer. This executive hire adds to MPOWER's leadership team, signaling an emphasis on both short- and long-term investment strategies.
"As we look to the future, it's important to bring on team members who share our passion and mission," said MPOWER CEO and Co-Founder…