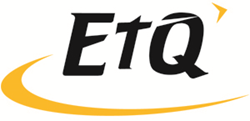 EtQ is committed to providing companies with leading Quality, EHS and Operational Risk and Compliance management software

Farmingdale, New York (PRWEB)
October 11, 2016
EtQ is pleased to announce the most recent features and enhancements in Reliance 2016.
Reliance 2016 now features the ability to bookmark documents. Bookmarks make it easier to track documents. Users can now bookmark important documents and refer back to them when needed.
It is also now possible to group correlated documents in one file. With an enhanced "Print to PDF" feature, users can print attachments and related documents all in one PDF file.
"EtQ is committed to providing companies with leading Quality, EHS and…