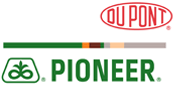 We look forward to the day when the most at-risk members of African society can benefit from this research. We appreciate the collaborators who help us move the effort forward.

JOHNSTON, Iowa (PRWEB)
October 11, 2016
DuPont Pioneer and Africa Harvest Biotech Foundation International researchers have demonstrated that increasing vitamin E and beta-carotene production in sorghum markedly improves the availability and longevity of beta-carotene, which the body converts to vitamin A. This could be especially meaningful for Sub-Saharan Africa, where the prevalence of vitamin A deficiency has remained high and unchanged since the early 1990's.
"For children up to age three who…