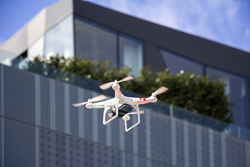 The rule change has increased the supply of potential pilots, but hasn't yet led to broad price decreases. We're here to change that.

Hudson, Massachusetts (PRWEB)
October 11, 2016
Massachusetts is becoming a hotbed for startups in the Drone industry. One of the latest firms to enter the growing industry, Dronegenuity LLC, announced today that it will begin offering low-cost aerial photography, mapping, and data services in the Bay State this month. The announcement follows the Federal Aviation Administration's recently revised Part 107 regulations governing the use of Unmanned Aerial Systems in the national airspace.
The FAA replaced highly restrictive regulations with a less onerous set…