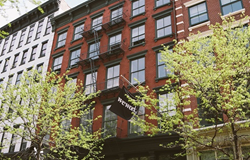 Our East Coast office will give us better geographic reach and convenience to meet the needs of a growing number of customers both nationally and internationally.

New York, NY (PRWEB)
October 11, 2016
ClinCapture has opened a new local office on West Broadway in New York, NY. The expansion of the California based EDC vendor to New York City allows for ClinCapture to better serve its East Coast customers as the company continues to grow. Headquartered in San Francisco, CA, ClinCapture empowers its customers to build their own studies, lower their clinical trials costs, and streamline their data capture processes.
"ClinCapture is utilized by more than 5,000…