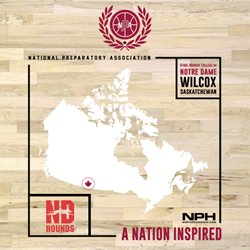 WILCOX, Saskatchewan, Canada (PRWEB)
October 11, 2016
(October 11, 2016) – Already a respected powerhouse in the hockey arena, Athol Murray College of Notre Dame is pleased to announce their formal participation in basketball's National Preparatory Association League.
Their involvement, possible thanks to collaboration with North Pole Hoops, positions the second year men's basketball team with an intense competitive edge for the following season. With a wide, bi-coastal reach, Athol Murray plans to add additional opportunity and diversity to this growing league.
The Saskatchewan, Canada, school becomes the…