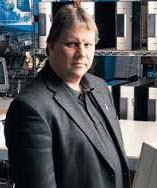 We are the go to authority on forensic workstations. I hope IACP 2016 visitors will stop by our booth to take advantage of our expertise.

CHICAGO (PRWEB)
October 11, 2016
Ace Computers, one of the most experienced forensic workstation providers in the U.S., will be exhibiting at the upcoming International Association of Chiefs of Police Conference and Exposition—IACP 2016. This year's event will be held Oct. 15-18 in San Diego.
Ace Computers/Ace Technology Partners will be showcasing leading-edge forensic workstations from Booth 3532. New this year is a workstation featuring a 12-bay chassis.
All of the company's forensic…